Today is a historical day. Most importantly it's my little sister Erica's 17th bday!!! Happy birthday enrique!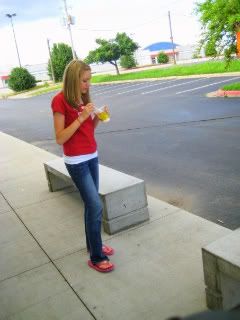 Today is also the last day of classes for winter semester, woohoo!!!
Today is also the britney spears concert in SLC...which i wish i was going, but alas i am not.
AND today is also my half-birthday. haha
i also think today is the day the titanic sunk...1912??
To sum up, today is a day to celebrate! (minus the titanic thing)